Tri-star candlestick patterns are reversal structures that form at the top or bottom.
In other words, there are bullish and bearish tri-star candlestick patterns.
A tri-star has three doji or near doji candles. The first doji forms after an uptrend or a downtrend. The second doji (ideally) appears after a gap-up (in case of bearish) and a gap-down (in case of bullish). And the third candle (ideally) appears after a gap-down (in case of bearish) and a gap-up (in case of bullish).
Here is an image showing both versions.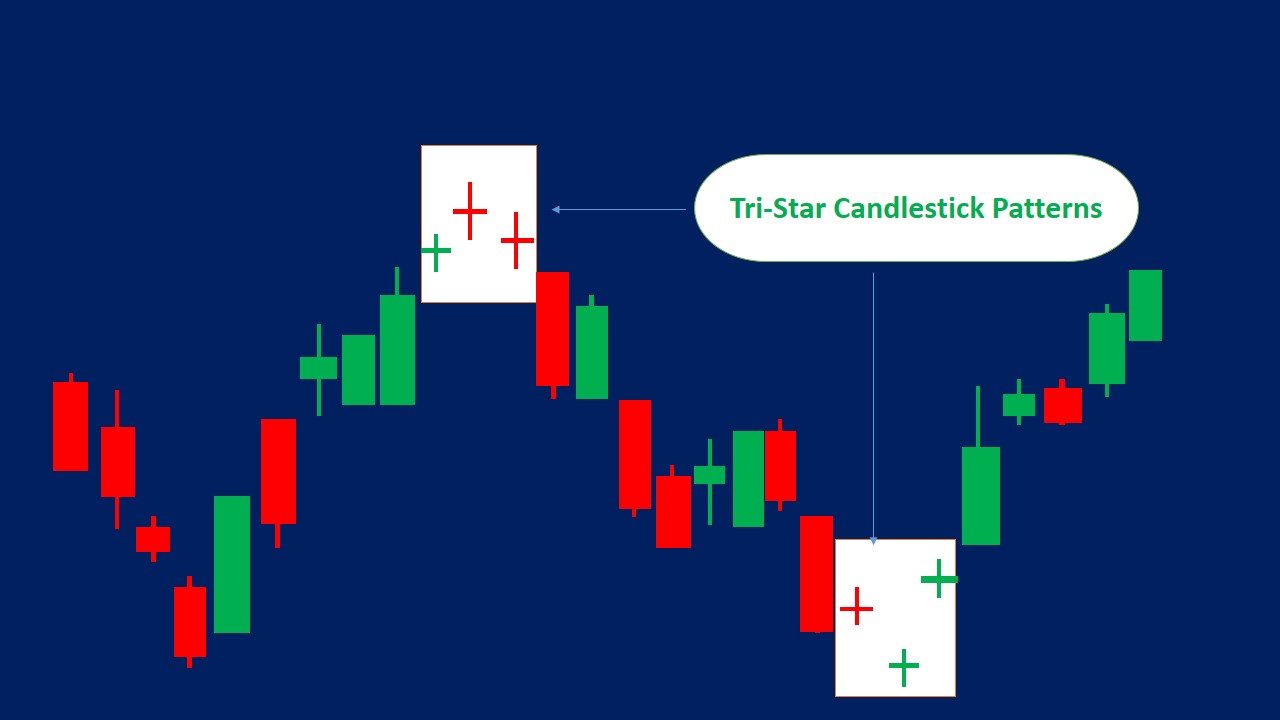 How to Trade Tri-Star Candlestick Patterns?
Like any other candlestick pattern, it has some specific features that define its strength.
Here are things that help you to examine its reliability:
A tri-star should appear after an uptrend or a downtrend. Otherwise, it does not have a reversal implication.
Larger gaps lead to more strength and reliability.
Wait for the next candle to confirm it. If it did not go in the way that was expected, then it is a failed pattern.
Other technical tools and patterns help you to validate the structure. If there is no technical confirmation, then you can rely on it.
Fundamental data and the economic calendar can be other sources of confirmation.
If you are convinced, never forget to put a stop-loss, at the top or bottom of the pattern, based on its type.
More supporting signals from different sources such as indicators, chart patterns, and other candles lead to a higher chance of success. Always look for confirmations.
Example of Tri-Star Candlestick Pattern
Here is a 15-minute chart of PayPal that made a tri-star candlestick pattern at the top.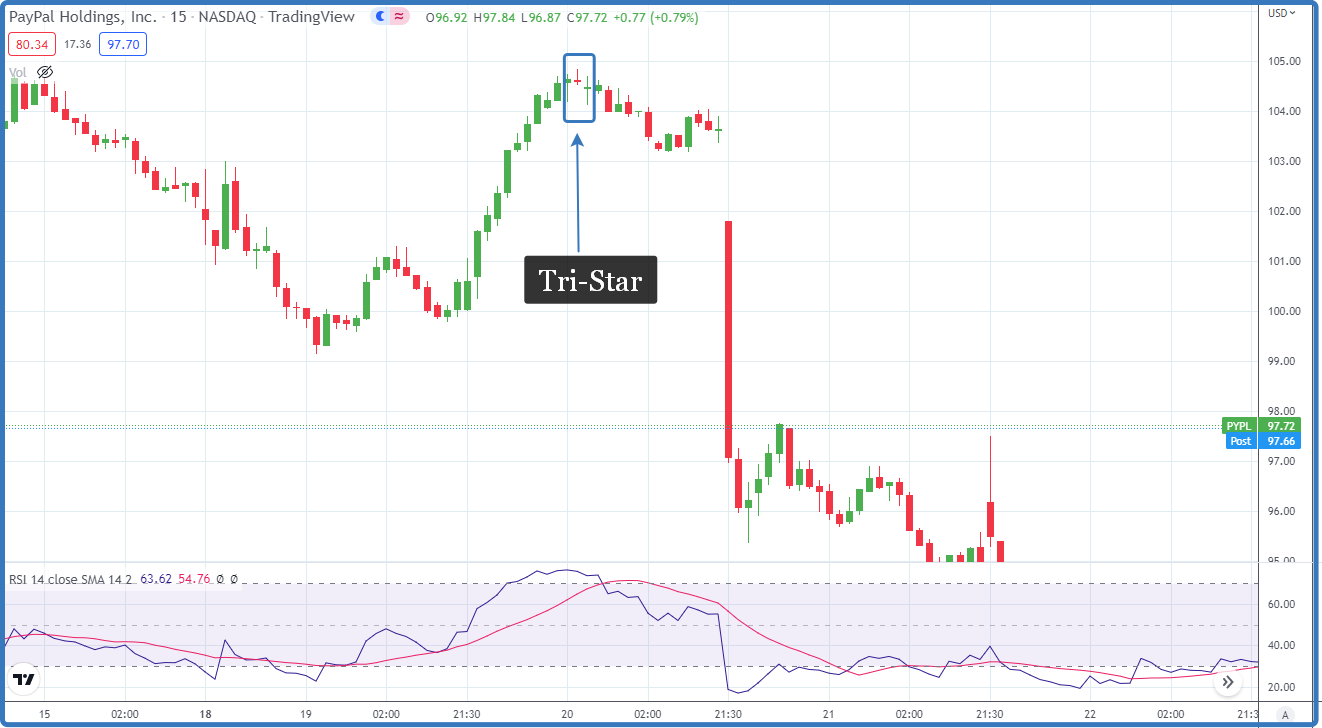 This pattern appeared after a sharp uptrend at the top. And, the RSI indicator showed it in an overbought level.
First, shorting looked risky. However, if you even sell in conditions like this, the risk/reward ratio is low, because the stop loss should be put above the pattern, which is not a lot.
Final Words
Tri-star candlestick patterns form rarely. And because all candles are doji, and a doji describes an indecision moment, you need potent confirmations.
These patterns are not as powerful as others, such as bullish harami, bearish harami, and engulfing patterns. Take care of your account.