Fibonacci Fan is another tool that recognizes possible support and resistance lines.
It is one of the Fibonacci tools that work based on Fibonacci Numbers and Tools.
This tool like Fibonacci Retracement, predicts possible pullbacks or retracement. However, Fibonacci Fan shows in a Fan Shape.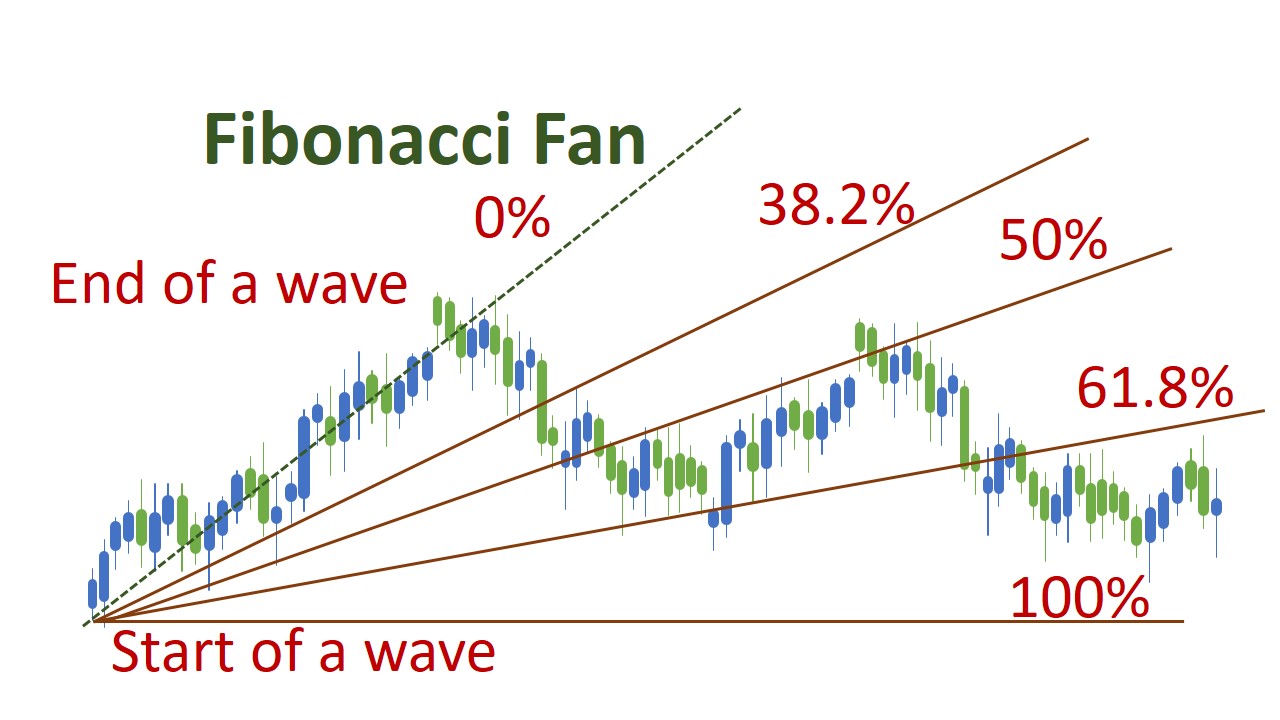 I drew a hypothetical Fibonacci Fan in an uptrend. The numbers on Fibonacci Lines show the degrees that they retraced in angle terms. For example, if the slope of the impulse wave is 60° then the 50% Fan line means it has retraced 30° of the impulse line(0% line).
Read more: What are Fibonacci Numbers, Golden Ratios, and Tools
Does Fibonacci Fan Work?
I am not its fan. Countless factors move market prices, not a line that we draw on the chart. Market analysis is not a mathematics or physic to measure slopes, angles, speed, etc. So, I can not rely on lines that do not consider some of these factors.
I personally suggest you apply this tool to different charts to experience and see if it fits your strategy.
Among Fibonacci Tools, I use the Fibonacci Retracement and Fibonacci Extension to measure how much the price of an instrument has been extended or retracted.
Inserting Fibonacci Fan in MT4 and MT5
To insert this tool, go to Insert tab>Objects>Fibonacci and finally click on the Fan. You can also add it from the toolbar of Line Studies.
As you select, click on the beginning of a wave and stretch to the end of the wave. You will see lines that look like a fan, and they show the degrees of retracement.
The properties of the Fibonacci Fan in MT4 and MT5 are the same as other Fibonacci Tools. I have written about it at the end of "What is A Fibonacci Expansion & How to Place It?". Go and read if you need.